Here is a quick primer on how to use the Servicemax branded remote support software to remotely access your machines.
Go to the Remote Support web page-
https://remotesupport.servicemax.com.au:8443
You'll see this-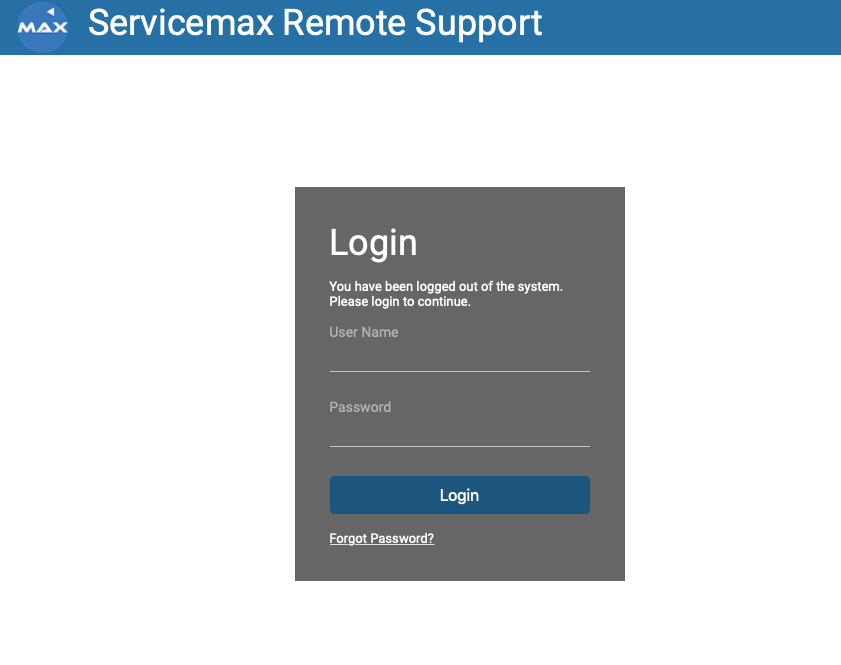 2. Log in using your Username and Password, and you'll see something like this-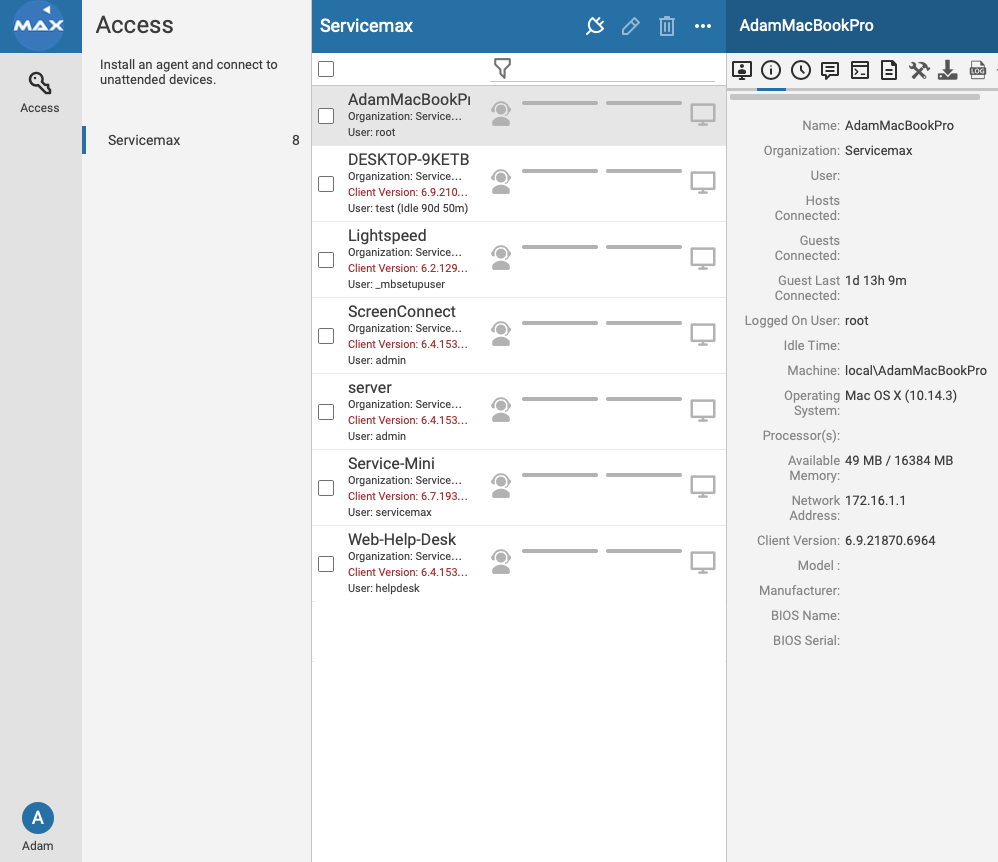 3. Click on the word 'Host' at the top left hand side of the screen, this will show you your list of machines to control.
4. Click on the name of the machine that you wish to remotely control, then click the 'Join' text in the middle on the right hand side, just under the machine list.
If you have not used it before, this will download the client software and launch it, if you have used it before you can click 'launch app'
5. Your session will open and you should be able to control the client machine as if you were in front of it. Simply close the display window to end your session.
The client software has many useful options like the ability to transfer files, blank the remote screen while you work on the machine, issue remote commands etc. You'll get a lot of value out of it if you spend some time to get familiar with the software.
As usual, if you have any questions about this article please let us know.