Background info-
WiFi QR-Code websites below-
https://www.qrcode-monkey.com/#wifi
https://www.qr-code-generator.com/solutions/wifi-qr-code/
I tested the first link- QiFi – very simple and it works well.
The other links are added so I can come back and experiment more. Certainly QR Code Monkey looks great because of all the customisations you can add- I'd be pretty keen to add a logo to the Guest WiFi network here at the office…so let's go!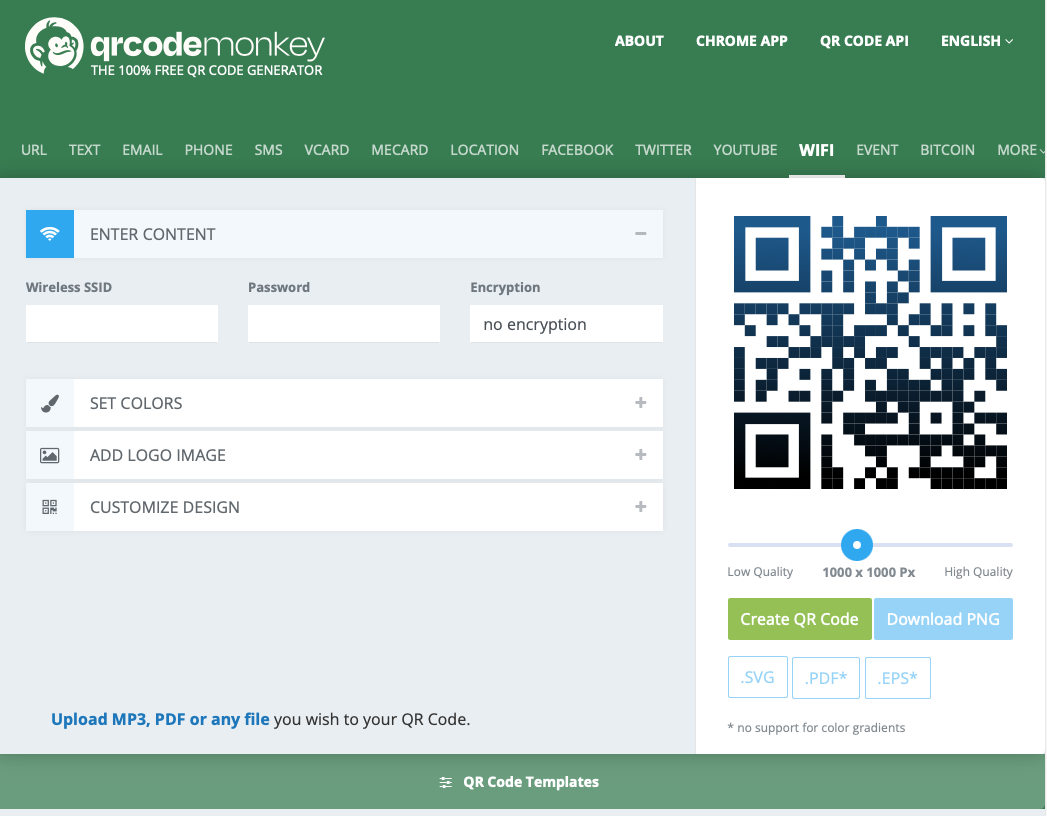 Get a nice, gnarly password like 'fKxBIcHy2G6ZzFIgpx0L'
Paste that into one of the portals above (I found that QR Code Monkey doesn't download your QR code if you use Safari). Set other settings like logo, colour, shape of QR Code elements (yes apparently they really are configurable!) and then export your QR Code.
Log into Unifi Portal, make sure you access the Controller via local IP- Hotspot Manager won't work if you connect from outside the local network

Hotspot Manager/ your guest wifi network
Change Authentication Type to 'Password'
The QR Code that is downloaded can be added as a 'logo' to the Guest Portal, which leaves you with a bit of a chicken and egg scenario for connecting. I just found it easier to print out a copy and put it in a convenient spot. Remember to NOT place it somewhere that can be seen from outside your Office!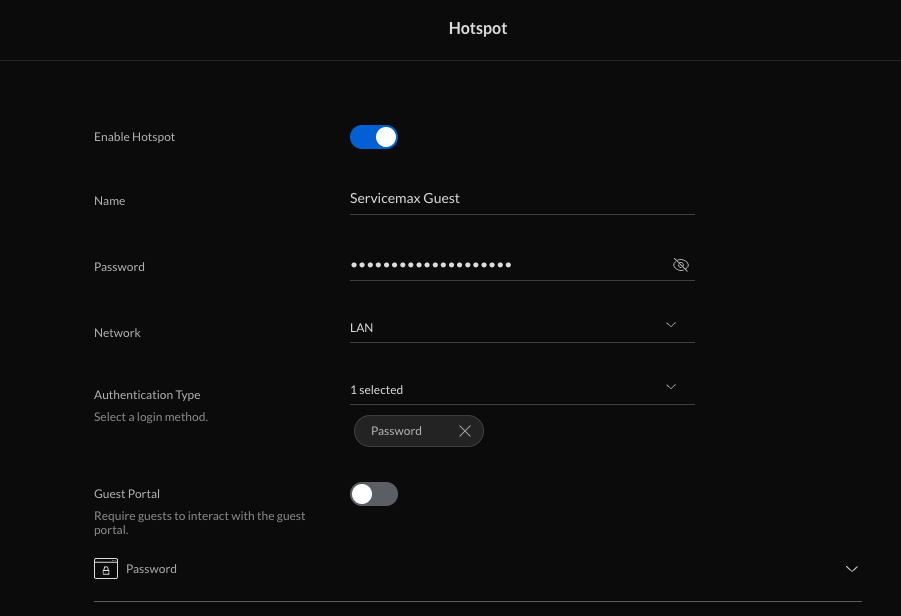 I also set things like WiFi profiles to limit download speeds, set the connection time to max 24 hours (returning visitors have to log in again), set the guest network to 'off' outside business hours and so on.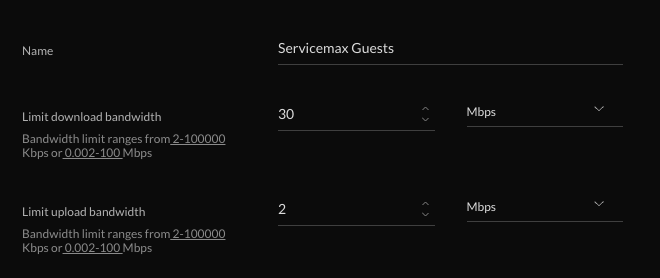 Disclaimer- we take no responsibility if this websites don't work, work too well, or steal your girlfriend. Be careful out there folks!